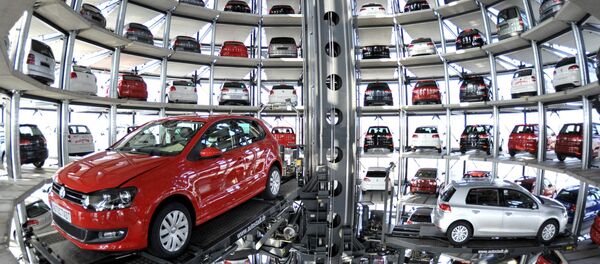 8 October 2015, 06:56 GMT
BEIJING (Sputnik) — As many as 1,946 imported Volkswagen Tiguan crossover vehicles have been withdrawn in China, the AQSIQ was quoted by the Xinhua news agency as saying Monday.
Last month, US environmental protection authorities accused Volkswagen of installing software in their automobiles that falsifies diesel engine emissions tests. Volkswagen chief executive Martin Winterkorn admitted to the company's wrongdoing, and quickly resigned.
The US Department of Justice opened a probe into the company's activity, and the US government obliged Volkswagen to withdraw over 400,000 Volkswagen and Audi cars sold in the country during the period 2009-2015. Volkswagen may also face a fine of up to $18 billion.
Last week, Volkswagen Germany CEO Matthias Muller said that the company planned to begin a recall of cars involved in the emissions scandal.