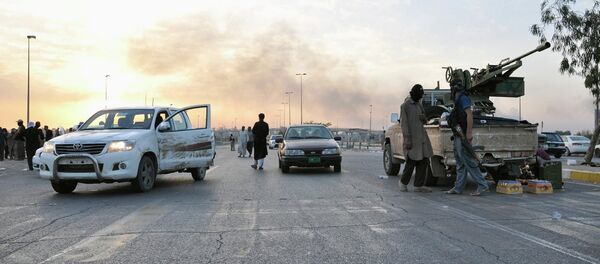 13 October 2015, 14:09 GMT
WASHINGTON (Sputnik)
–
US-led coalition forces attacked Islamic State (ISIL) positions in Syria with three airstrikes amid Russian air campaign in the country, the US Defense Department stated in a press release on Tuesday.
"On October 12 coalition military forces continued to attack ISIL terrorists in Syria and Iraq," the release said. "In Syria, coalition military forces conducted three strikes using bomber aircraft."
Russian aircraft carried out 88 sorties in Syria within the past 24 hours against ISIL command posts and weapons storage facilities, Russian Defense Ministry spokesperson Maj. Gen. Igor Konashenkov told reporters on Tuesday.
The United States and its allies have been conducting airstrikes since 2014 without the approval of the UN Security Council or the Syrian authorities, while Moscow launched its operations in Syria on September 30 following a request from Syrian President Bashar Assad.
Three US coalition airstrikes struck IS fighting units, vehicles and oil collection points in Syria, the release added, while another 11 in Iraq hit ISIL units, weapons caches, buildings and other military positions.
On Saturday, US and Russian defense officials held a video conference on Syria deconfliction efforts, and agreed to conduct another linkup later. The Russian Defense Ministry in a statement described the conference as "professional and constructive," confirming that more talks were planned for the future.
Syria has been in a state of civil war since 2011, with the army loyal to Assad fighting several opposition factions and extremist militant groups, including ISIL and the Nusra Front.