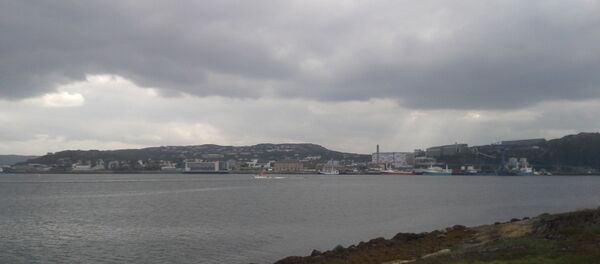 9 October 2015, 08:46 GMT
Russia's First Deputy Minister of Foreign Affairs Vladimir Titov held meetings with Norway's Foreign Minister Borge Brende and Secretary of State Tore Hattrem on Monday, to discuss the state of affairs of Russian-Norwegian relations, trade, and pressing issues of global politics and security.
"We considered possible measures to tackle the fall in bilateral trade, stagnation in some collaborative mechanisms, cooperation in major industry, cross-border cooperation, the subject of cross-border cooperation, and improvements in the legal framework," said the Russian Foreign Ministry in a statement on Monday.
A range of local issues including the promotion of cooperation within various regional agencies such as the Arctic Council, and the Council of Baltic Sea States were also discussed. In addition, the two sides "compared approaches to current global issues, including European security, the situation in Ukraine, regulation in the Middle East, the situation in Syria and the battle against terrorism in the region."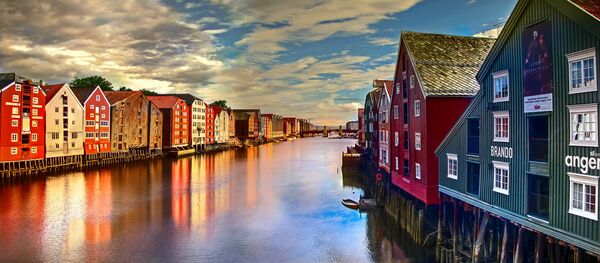 17 September 2015, 08:07 GMT
According to Norway's public service broadcaster NRK
, the talks garnered attention since they were thought to be the first such meeting since Norway decided to freeze diplomatic relations last year after residents of the Crimea voted for the region to become a part of the Russian Federation in March 2014.
However, Secretary of State Tore Hattrem told NRK that the meeting was not uncommon:
"Today we had a regular bilateral meeting with Russia. There is nothing new or sensational about it. We have had this with Russia over a longer period," said Hattrem, explaining that it is important for Norway to engage in dialogue with Russia, particularly in order to protect Norwegian national interests in the far North and Arctic.
"Russia and Norway have common interests in important areas such as border issues, fisheries issues, nuclear safety and security, environment, and so forth. It is important that we collaborate where we can." 
In November 2014 Norwegian Prime Minister Erna Solberg explained that contrary to reports that diplomatic relations with Russia had been "frozen," political contact continued. 
"Russia must listen to what Norwegian authorities say, and that is that our line stays fixed," said Solberg.