KIEV (Sputnik) — The withdrawal of arms from the line of contact in eastern Ukraine will secure a ceasefire between Kiev forces and Donetsk and Luhansk militias that has been holding for weeks, Ukrainian President Petro Poroshenko said Tuesday.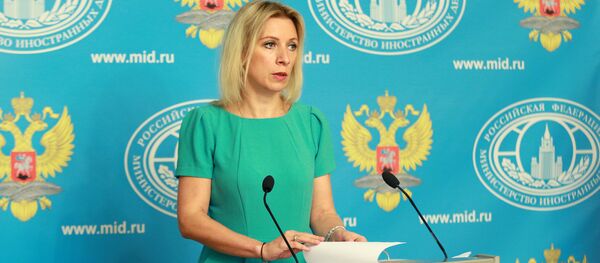 8 October 2015, 14:28 GMT
In late September, leaders of the self-proclaimed republics of Donetsk and Luhansk signed an agreement with Kiev on the pullout of weapons of less than 100mm caliber in Donbass. Earlier in October, Lugansk and Kiev began the process, while Donetsk plans to begin the withdrawal later this month.
"The proposal to withdraw tanks, mortars, artillery, put forward by Ukraine should only consolidate the truce," Poroshenko said.
According to the September deal, the sides have 41 days to fully withdraw such weapons.
Kiev authorities launched a military operation against eastern Ukraine's militia in April 2014. The UN estimates that conflict has resulted in over 8000 deaths.