Suggesting that recent commentaries by some Swedish media sources that the Russian intervention may have been "premature" were erroneous, Efron countered by noting that "Vladimir Putin does not do anything in a hasty manner. In the course of several years, Russia has prepared, armed and trained its military in order to be able to act quickly in a region in conflict in its neighborhood."
"The operation in Syria," according to Efron, "is no different. Before the campaign of airstrikes began, the entire military operation was planned out, and coordinated with other countries in the region, including Iran, Iraq and Israel."
In the journalist's view, "the fact that Russia was able to establish a coordination center [in Baghdad] to gather operational intelligence and to conduct operational planning with such a diverse group of stakeholders is a clear indication that the operation had been meticulously planned over a long period of time."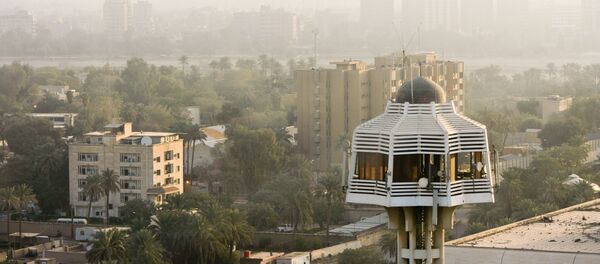 12 October 2015, 11:20 GMT
Efron noted that if the world wants to take the battle against ISIL seriously, "an air campaign is not enough. Even though the US [coalition] has been bombing ISIL for over a year, this has not had any significant effect on the terror organization's offensive. To succeed, ground forces are required."
Recalling that Russia remembers the painful lessons from the use of ground forces in the wars in Afghanistan and Chechnya, the journalist noted that "therefore, in order to deal ISIL a serious blow, it is necessary to use the resources of the Syrian army, and, preferably, the ground forces of neighboring countries as well. This way, ISIL can be prevented from retreating into neighboring countries, which carries the risk of the group reorganizing and emerging strengthened at a later moment in time."
"If one wants to wipe ISIL out," the Efron suggested, "it is therefore natural to start with a campaign of airstrikes supporting the Syrian army. Such strikes are logical even from a military-strategic point of view. It would be illogical for anti-ISIL forces to begin an offensive against the terror group without first establishing a corridor between them and government forces."
"Without the creation of such a corridor," she notes, "the Syrian army cannot enter the territory held by ISIL. That this corridor passes through territories held by various groups opposed to Assad does not worry Putin. The Russians believe that many of these groups are just offshoots of Al-Qaeda."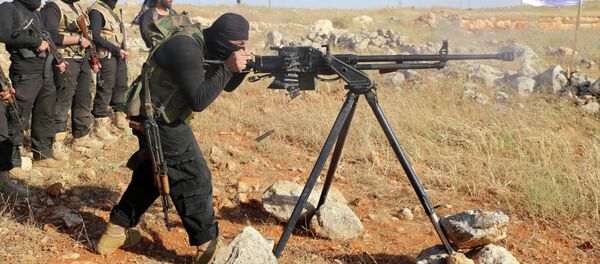 8 October 2015, 14:06 GMT
The journalist emphasizes that she realizes that "all of this may seem difficult [for her readers] to digest. The war in Syria is a very unusual and bloody civil war with no easy solutions in sight." However, she adds that she believes "that Russia will actually succeed in the fight against ISIL. Russia has learned from past mistakes and has adapted its strategies, weapons, special forces and diplomacy in order to attack the problem from several dimensions at once."
The journalist believes that it is "no coincidence that the Russians are receiving help in the form of intelligence, moral and military support from Syria's neighbors."
Syria and the Lessons of Iraq and Libya
As far as the Syrian government is concerned, Efron believes that the Assad government will eventually resign, having failed to prevent a civil war from breaking out in his country, but warns that if the government were to be expelled from the outside, "something demanded by the US and the countries of Western Europe, this would only exacerbate the chaos which already prevails. This is something which should have been learned from the hard lessons of the Iraq War, which removed Saddam Hussein. The same thing was repeated in Libya. Forcibly removing countries' leaders from the outside is counterproductive."
Asking rhetorically about what it is that "Russia and Putin stand to gain" from this obviously risky endeavor, the journalist suggests that "the answer is obvious: he will come to be seen as the most skillful politician in the world, able to defeat the planet's most feared terrorist organization, something which Obama, so far, has failed to do. Putin will return Russia to the position in the world which it held previously, and with it will regain the respect of the outside world and of the Russian people."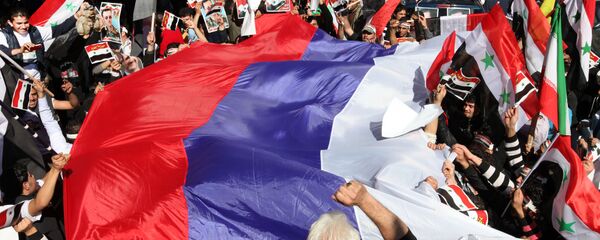 5 October 2015, 18:49 GMT
Furthermore, according to Efron, "in Putin's mind there is no place for failure in the military operation. It's worth remembering that so far, he has not lost a single battle or a single war, either at home or in neighboring countries."
Ultimately, the journalist suggests that "whether Europe approves of Putin's actions or not is not so important. He has already made his decision and will play his game until he wins. Whether what he is doing right or wrong is not for me to decide. I am sure of only one thing: to combat the human suffering which forces people to flee their countries is the right thing to do. As a former refugee from the Soviet Union, this is an assertion I have a right to make."