In somewhat of a surprise decision, the IPT ruled that it was "satisfied that the Wilson doctrine is not enforceable in English law," labeling it as merely "a political statement in a political context."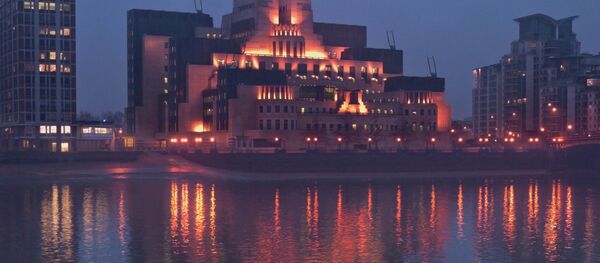 17 September 2015, 11:40 GMT
In 1966, then-Prime Minister Harold Wilson established the doctrine restricting intelligence agencies and police from wiretapping the phones of elected members of parliament.
Former Prime Minister Tony Blair then addressed the issue while in office in 1997, claiming that the doctrine had been expanded to encompass all means of electronic communication.
However, the IPT ruled against the long-held assumption that parliamentarians held special privileges when it came to data monitoring.
"The Tribunal made declarations that the Wilson Doctrine applies only to targeted, and not incidental, interception of Parliamentary communications, but that it has no legal effect, save that in practice the Security and Intelligence Agencies must comply with their own Guidance, which has now been disclosed in the Judgment," the summary of the hearing reads.
'A Body-Blow for Parliamentary Democracy'
UK Green Party parliamentarians Caroline Lucas and Baroness Jenny Jones, along with former MP George Galloway, initiated the legal proceedings last year, arguing that documents released by former NSA whistleblower Edward Snowden proved that their communications had been intercepted by UK intelligence agency GCHQ.
Greens MP Lucas criticized the IPT ruling, saying that the lack of protection of parliamentarians' communications represents a "body-blow for parliamentary democracy" that could prevent whistleblowers from contacting MPs.
"This judgment is a body blow for parliamentary democracy. My constituents have a right to know that their communications with me aren't subject to blanket surveillance — yet this ruling suggests that they have no such protection," Lucas said, while calling for parliamentarians to be protected in surveillance legislation in the future.
"Parliamentarians must be a trusted source for whistleblowers and those wishing to challenge the actions of the Government. That's why upcoming legislation on surveillance must include a provision to protect the communications of MPs, Peers, MSPs, AMs and MEPS from extra-judicial spying."
Concerns Over 'Deeply Worrying' Situation
Fellow Green member Jenny Jones also backed Lucas' comments, saying she is "deeply worried" about the lack of protection from surveillance.
"As parliamentarians who often speak to whistle-blowers — from campaigners whose groups have been infiltrated by the police to those exposing corruption in government departments — this judgment is deeply worrying."
"Our job is to hold the executive to account, and to do that effectively it's crucial that people feel they can contact us without their communications being monitored.
"In a democracy there is absolutely no excuse for people who contact parliamentarians to be subject to blanket surveillance by the security services."
Lucas also turned blame onto the government, accusing Prime Minister David Cameron of being "deliberately ambiguous" over the issue of the Wilson Doctrine.
The Brighton Pavilion MP accused the government of misleading parliamentarians and the public over the issue, pointing out that only this week, Home Secretary Theresa May had told parliament that "the Wilson doctrine applies, but of course it is subject to proceedings that are taking place at the moment."