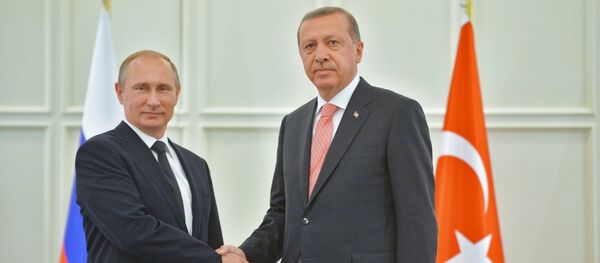 15 October 2015, 08:20 GMT
ANKARA (Sputnik) – On Tuesday, Putin said at the Russia Calling! forum held in Moscow that Turkey is Russia's priority partner and joint relations in the fight against terrorism needed to be established.
"We find Putin's statement to be important," Davutoglu said in an interview on TGRT television.
Davutoglu, however, spoke against Russia's military operations in Syria because Ankara believes the airstrikes are directed at the so-called moderate Syrian opposition.