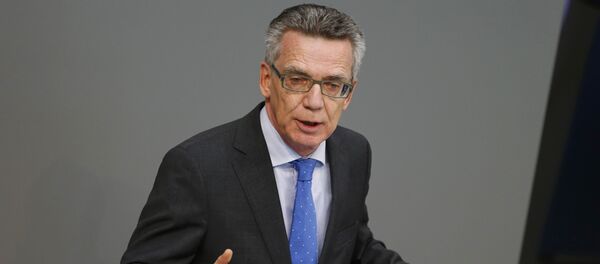 1 October 2015, 09:54 GMT
BERLIN (Sputnik) — The German parliament Bundestag voted on Thursday to approve a package of immigration measures that include further restrictions on asylum seeker acceptance.
The new legislation officially acknowledges Albania, Kosovo and Montenegro as safe countries of origin, free of political repression and armed conflicts, and stipulating that, under German law, migrants from these states will no longer be entitled to apply for asylum in Germany.
The new package will be considered by the Bundesrat on Friday.
"We have to make easier integration of people who legally come to us as refugees, and be able to immediately get rid of those who don't need a refugee status," German Interior Minister Thomas de Maiziere said in an interview with Germany's ZDF television, commenting on the new laws.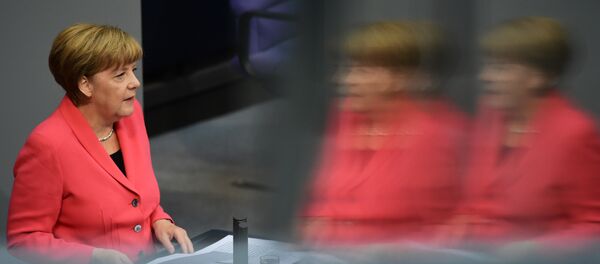 12 October 2015, 12:20 GMT
Under the new legislation, refugees will have to stay much longer in the first EU member state of their arrival.
The package of laws has been widely criticized by German opposition groups, who call it a "cruel attack on migrants' rights."
Europe is currently experiencing the largest migrant flow since World War II. According to predictions by German media, the country could expect an influx of about 1.5 million refugees in 2015, well over a previously announced official forecast of 800,000.