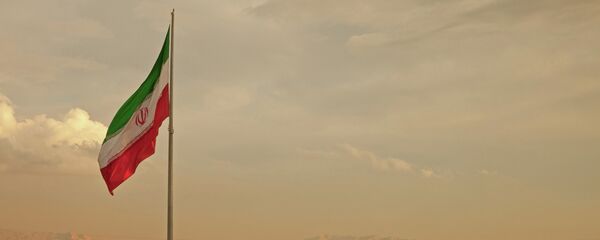 14 October 2015, 14:30 GMT
WASHINGTON (Sputnik) — The implementation phase of the Iran nuclear agreement is beginning following the approval of the deal by the country's parliament, US Secretary of State John Kerry said on Thursday.
"Now, we are moving to the implementation stage, and it is essential that we will maintain our vigilance, our unity of approach and our common purpose," Kerry stated in a speech at Indiana University.
On Tuesday, the Iranian parliament approved the nuclear agreement that Tehran signed in mid-July with the P5+1 group of countries consisting of the United States, Russia, China, France and the United Kingdom plus Germany.
The nuclear agreement aims to keep Iran's nuclear program peaceful in exchange for sanctions relief.

13 October 2015, 08:49 GMT
"Now, as a result, Iran has every reason to live up to its obligations, just as it has, by the way, throughout the negotiating process," Kerry said. "Because we actually struck an interim agreement to begin with that tested their bona fides, and required them to rollback their program, and they've already done that over a two-year period."
Kerry reassured the US public that the restrictions on Iran's nuclear program under the agreement will never die out.
"So, make no mistake, the most fundamental provisions of this agreement, including the IAEA [International Atomic Energy Agency] inspections and protocols, have no expiration date whatsoever," Kerry explained. "They are forever. That means that Iran will be prevented and prohibited from pursuing a nuclear weapon forever."
The IAEA is expected to provide a final assessment of Tehran's compliance with the agreement by December 15.