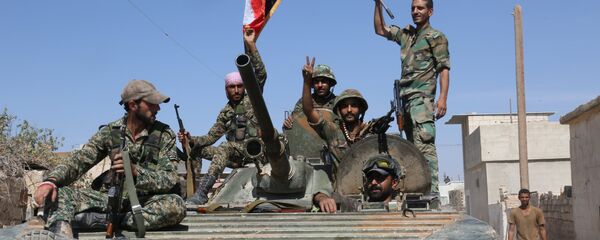 15 October 2015, 07:23 GMT
Speaking at a parliamentary session, German Chancellor Angela Merkel stressed the necessity of developing a dialogue with Russia and states in the Middle East, which she said will help resolve the Syrian gridlock, Russia's Ria Novosti news agency reported.
Merkel pointed out that the issue is of paramount importance to tackling the ongoing migrant crisis in Europe. According to International Business Times, approximately 800,000 refugees and migrants are expected to arrive in the Germany this year despite only 19% of the country's population believing it could take in more refugees, according to an October 13 YouGov poll.
"The war in Syria has been and remains the most important reason causing migration flows to Europe," Merkel said.
She also said that the situation in Syria should be rectified by the diplomatic efforts of a number of countries, including Russia.
"In order to stabilize the situation in Syria, which was hit by terror and violence, we, of course, need to launch a political dialogue which should engage Russia and other international parties, including regional states ", Merkel said.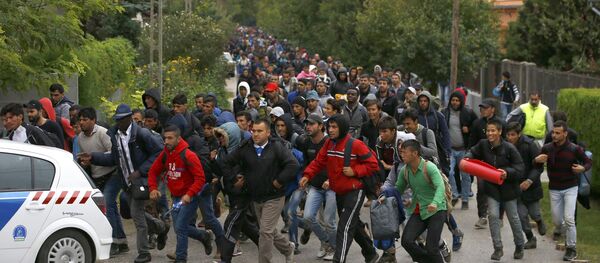 11 October 2015, 03:00 GMT
The ongoing armed conflict in Syria has claimed the lives of more than 250,000 people since March 2011, according to the UN.
Syria's government troops are fighting militants from an array of armed groups, including the Islamic State and Jebhat Al-Nusra.
According to EU border agency Frontex, about 630,000 migrants have crossed the European Union's border in the past nine months.
The European Commission said, in turn, that the current migrant  crisis is the worst since the Second World War.