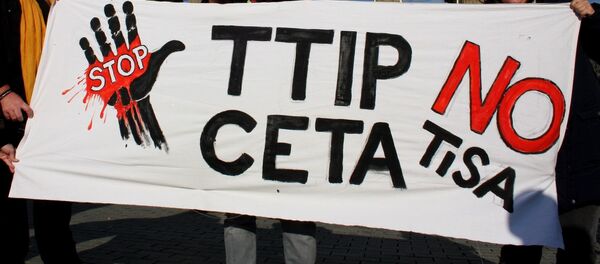 15 September 2015, 10:48 GMT
MOSCOW (Sputnik) — Uruguay's withdrawal from the Trade in Services Agreement (TiSA) free trade agreement talks was in the country's interests, as the proposed deal is designed to serve mainly the United States and the large corporations, an Uruguayan senator told Sputnik.
TiSA is a proposed international trade deal between 24 parties, initiated by the United States and EU member states, to open up trade in services to a greater degree than allowed by the current General Agreement on Trade in Services (GATS). Last month, Uruguay announced that it had pulled out of the multilateral negotiations. Paraguay followed suit shortly afterwards.
"It is not convenient to participate in these kinds of treaties as they mainly follow the line of interests of the United States and transnational [corporations]," Frente Amplio's Marcos Otegui said, adding that the decision to abandon the talks was supported by a "large majority."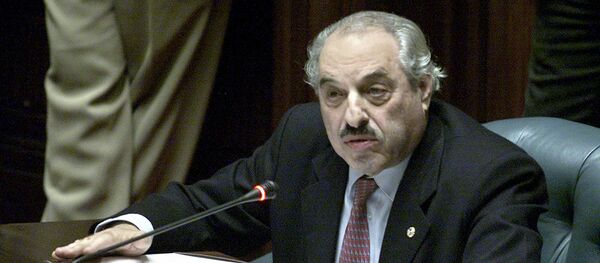 14 September 2015, 17:32 GMT
According to the senator, Uruguay's most important services are transport and tourism, "and these are already liberalized," therefore the country has "much to lose and little to gain" in this deal.
Uruguay is betting on regional integration, but is open to the world, the senator stressed
"Today Uruguay deals with more than 160 countries… during much of the 20th century it only traded with 40 countries, therefore regional integration does not put a limit on trading with the world," he said.
TiSA opponents argue that the controversial deal only seeks to tear down trade barriers to services Washington wants to sell abroad and paves the way for supranational labor laws, as well as finance and industrial policies that will undermine a national government's ability to protect its citizens.