The United States has criticized Moscow's airstrikes in Syria ever since they began on September 30. But from the beginning, Russia has acted in accordance with international law, acting on the behest of the legitimate government of President Bashar al-Assad.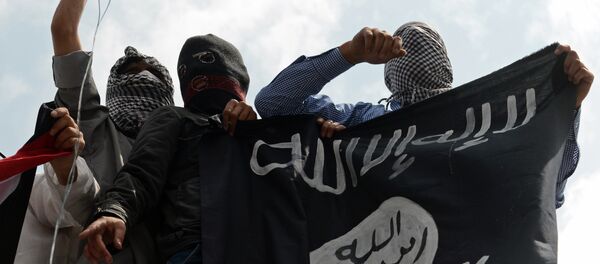 16 October 2015, 18:29 GMT
Plus, as Robbin Laird and Ed Timperlake point out in an op-ed for Breaking Defense, Washington is in no position to cast moral stones, in light of recent revelations. The bombing of the Doctors Without Borders hospital in Kunduz, Afghanistan earlier this month, as well the Drone Papers leak published by the Intercept on Thursday have both harmed America's reputation abroad.
"'US drone operations in Somalia, Yemen, and Afghanistan, including the mechanism of targeting suspects slated for assassination' have been highlighted as virtual crimes against humanity,"they write, quoting the Intercept, "which provides the Russian leader with more than enough apparent justification to operate in the Syrian airspace to deal with US drones operating in Syrian airspace."
But moral shortcomings aside, Washington's strategy for dealing with the self-proclaimed Islamic State terrorist group has proven to be jumbled and ineffective.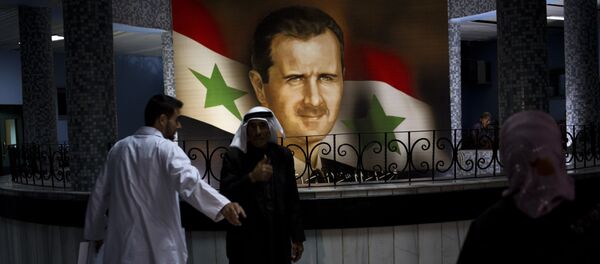 16 October 2015, 18:09 GMT
"In the face of Russian strategy in Syria, the lack of clarity in US strategy and the use of the US military to support strategic incoherence is leaving it exposed," they write. "There are clear limits to relying on UAV technologies except in unique circumstances, namely air dominance and clear strategic purpose."
This incoherence is not limited to the Pentagon's military strategy, but also manifests itself in the Obama administration's foreign policy.
"…[Russia's] Syrian actions are playing off of what Putin sees as the Obama strategy which includes a pro-Iranian stance, an alienation of Israel, a pro-Baghdad Iraq policy, and a very weak 'air campaign' burdened with more lawyers than airstrikes."
Laird and Timperlake also point out Western hypocrisy in reinterpreting ground rules set by the United Nations.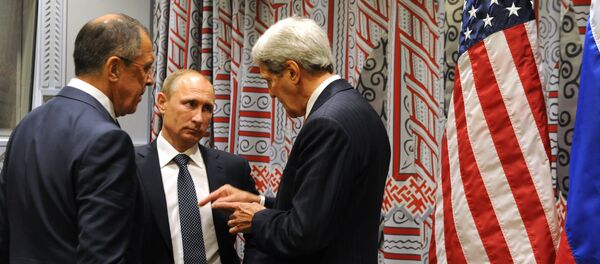 16 October 2015, 16:37 GMT
"Putin is backing a sitting government, that of Assad. One should remember that the bias in the UN Charter is to support sitting governments and that Russian claims that Western strikes in Syria are illegal under the UN Charter is not just hyperbole," they write.
"Russian actions in support of Assad also expose the incoherence of the 'other side' supporting the mishmash of opponents of Assad, ranging from ISIL, to the legitimate opponents of Assad."
Support of that legitimate government is key.
"With a well-defined military force on the ground, namely those of Assad, and in support of the legitimate government of Syria, Russian airpower can rely on those Syrian forces to help find and mark targets…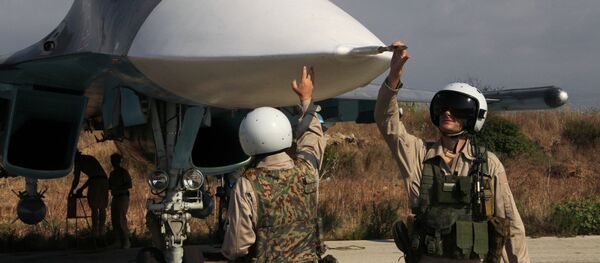 16 October 2015, 13:06 GMT
"This is about crafting a clear strategy within which military assets can be used."
If the Obama administration wants to maintain any influence in the conflict, it has to completely reassess its priorities.
"Simply opposing Putin will get the US nowhere. The Obama administration must recognize how the game has already changed and the approach to counter-insurgency which the US has followed for a decade…has been overtaken by events."
"Putin has clearly put his marker down to be a player and kingmaker in the region."