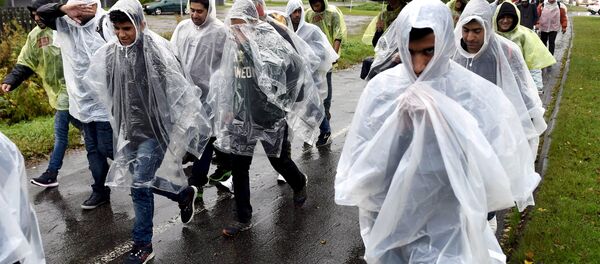 20 September 2015, 13:44 GMT
MOSCOW (Sputnik) — The heads of Interpol and Europol have requested an urgent major response from the member states to counter undocumented migration to the European Union, the Russian Interior Ministry said Friday.
"The leaders of Interpol and Europol have demanded urgent and coordinated action by law enforcement agencies to identify and stop the activities of criminal organizations whose actions have led to an unprecedented increase in undocumented migration and human trafficking," the ministry said in a statement.
Interpol and Europol will combat human trafficking using a newly created global network of experts and the launch of a targeted information-sharing operation.
The step was introduced on the closing day of an operational forum to counter migrant smuggling networks in the French city of Lyon.
"The steps put forward by the INTERPOL and Europol…include the establishment of an INTERPOL Specialist Operational Network against Migrant Smuggling, comprising experts from source, transit and destination countries," Interpol said in a statement.
The network's goals include increasing real-time exchange of police information to improve the efficacy of migrant smuggler investigations and take down criminal organizations involved in trafficking.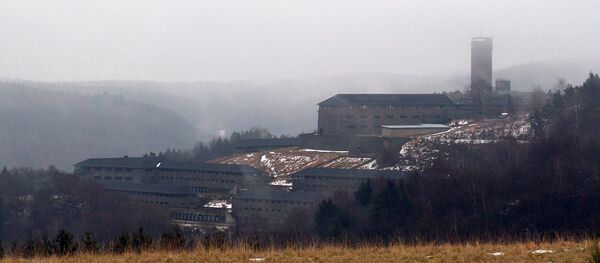 16 October 2015, 13:46 GMT
The world police organization also announced the launch of Operation Hydra focusing on individuals wanted for people smuggling.
"Operation Hydra will aim to promote global information exchange on the location of fugitives, enhance networking between fugitive investigators and specialized units, and increase the use of INTERPOL Notices and diffusions," it said.
The request was made at an emergency forum on undocumented migrations in the French city of Lyon, convened at the initiative of Interpol Secretary General Juergen Stock. The forum brought together over 120 delegates from 50 countries, including a Russian delegation headed by chief of Interpol Moscow Alexander Prokopchuk.
In recent months, Europe has been facing an enormous influx of migrants fleeing war and poverty in the Middle East and North Africa.
Earlier this week, the EU border agency Frontex said the number of migrants who have crossed the bloc's external frontiers in the first nine months of 2015 has exceeded 710,000.