MOSCOW (Sputnik) — Israel considers it necessary to hold direct talks with the Palestinians as the only way of tackling the conflict between the two peoples, Alex Goldman-Shayman, Israeli charge d'affaires in Russia told Sputnik.
"Only direct talks between the Israeli government and the Palestinian leadership may lead to peace between our peoples and the settlement of the Palestinian-Israeli conflict. Such unity is the only possibility of good-neighborly relations," Goldman-Shayman said.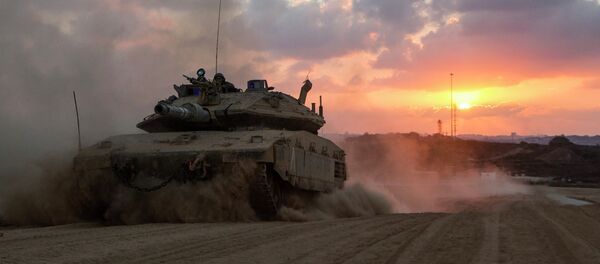 12 October 2015, 16:02 GMT
At the same time, Goldman-Shayman stressed that all Palestinian leaders should "call for calm and restraint" from their people.
His comments come as a wave of violence, including several deadly attacks, has struck Israel in the past few weeks following clashes between Palestinians and Israelis at East Jerusalem's Temple Mount holy site in September.
The core of the long-standing Palestinian-Israeli conflict is essentially a struggle over land. Palestinians are seeking the recognition of their independent state, proclaimed in 1988 on the territories of West Bank, including East Jerusalem, and the Gaza Strip.