MOSCOW (Sputnik) — Standard & Poor's Ratings Services said Friday it had affirmed its 'BB+/B' long- and short-term foreign currency sovereign credit ratings and its 'BBB-/A-3' long- and short-term local currency sovereign credit ratings on Russia.
"In our opinion, Russia is maintaining its external buffers, albeit through sharp deleveraging of external debt due to the country's limited access to external financing, and a steep contraction in imports due to the recession and depreciating currency," S&P said in a statement.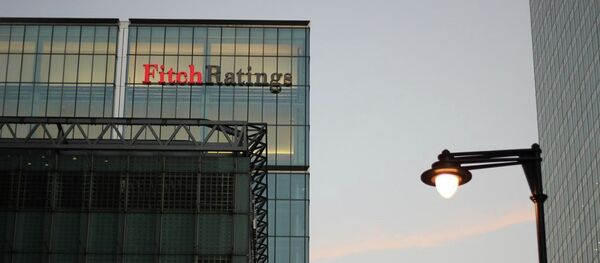 10 January 2015, 13:52 GMT
"The negative outlook reflects our view that fiscal buffers could deteriorate over the next 12 months faster than we currently expect, as well as that we could lower the ratings if geopolitical events were to result in foreign governments' significantly tightening the sanctions regime applied to Russia," the statement said.
The 'BBB-' rating is one mark above speculative, or "junk" grade bonds.
In the course of the year, two other major rating agencies, Fitch and Moody's, have sequentially downgraded Russia's credit rating to junk or near-junk status.