Earlier this month, the Western press latched onto a story about the violation of Turkish airspace by Russian aircraft. While the incident was settled amicably between Moscow and Ankara, the mainstream media had a hard time letting go of the episode, seeing it as a sign of scary Russian aggression.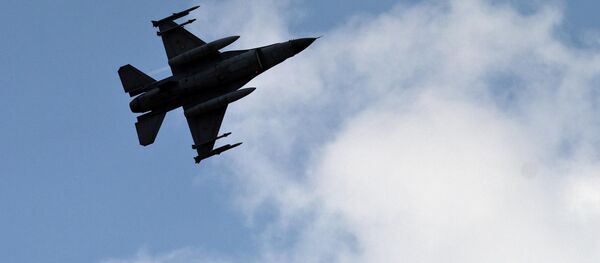 9 October 2015, 12:26 GMT
But that was nearly two weeks ago, and now Western papers need a new scoop. That could explain why multiple outlets have ran with the Pentagon's claims that a mysterious drone shot down near Turkey's border with Syria appears to be of Russian origin.
"Turkey shot down Russian drone near Syrian border, official says," reads a headline from Fox News. "Turkey Shoots Down Suspected Russian Drone as Syrian Military Launches Offensive," reads another from Slate.
"The origin of the drone is unknown, but Russian jets have reportedly encroached on Turkish airspace twice in recent weeks," reads a report from CNN.
"A good working assumption is that it's Russian," Nick de Larrinaga, Europe editor of IHS Jane's Defense Weekly, told AFP.
All of these assumptions are based on claims from the US military – claims which have not been backed up with any evidence.
"All indications are, yes, it is a Russian drone," a Pentagon official, speaking on condition of anonymity, told AFP, adding that photos of the drone appear similar to the Orlan 10, manufactured in Russia.
These allegations, however, completely ignore the facts.
"Drones with such frames are not produced in Russia," a high-ranking source in the Special Technological Center in St. Petersburg told RIA Novosti.
"Photos of the allegedly downed drone published on social media with reference to the Turkish General Staff look like badly orchestrated information provocation…It is definitely not an Orlan [in] the published photos."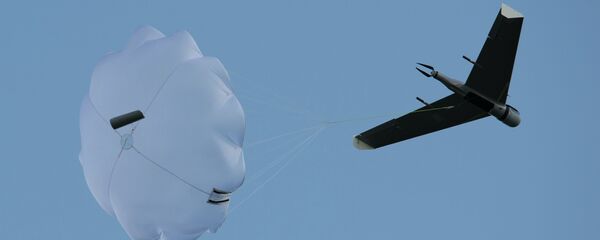 16 October 2015, 11:13 GMT
The source also questioned the official narrative, adding that the drone shown in the photos appears too intact to have been shot down by Turkish fighter jets.
The claims of Western media also contradict statements from the Russian Defense Ministry.
"All the aircraft of the Russian combat group in the Syrian Arab Republic returned to the Hmeymim base after completing their mission," ministry spokesman General-Major Igor Konashenkov said during a briefing on Friday.
An investigation into the incident is currently being conducted by the Turkish authorities. Ankara has not asked for assistance in determining the origin of the downed drone.