"Thus far we have registered no advanced MANPADS ending up in the hands of the terrorists, but we know about their attempts to obtain such Western weapons in neighboring countries," Oleg Syromolotov said.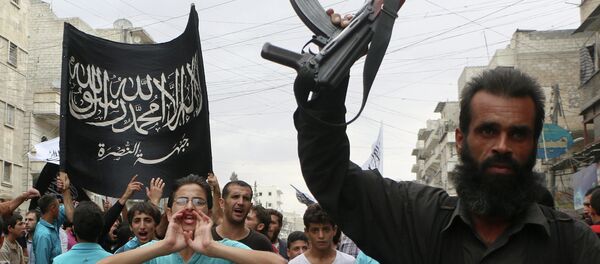 12 October 2015, 15:51 GMT
He stressed that delivery of shoulder-fired missiles to any of the terrorist groups active in Syria would mean that the supplying country had sided with the "terrorist international."
"I want this to be viewed as a serious warning," Syromolotov added.
According to the news agency REGNUM, Russia's General Military Staff warned on Sunday that in the event of Islamic State terrorists obtaining US-made Stinger missiles, the issue of condoning terrorism would be submitted for consideration by the UN Security Council.