Speaking at the Xiangshan regional defense forum in Beijing, Fan Changlong, vice-chairman of China's Central Military Commission, vowed that the country would "never recklessly resort to the use of force, even on issues bearing on sovereignty".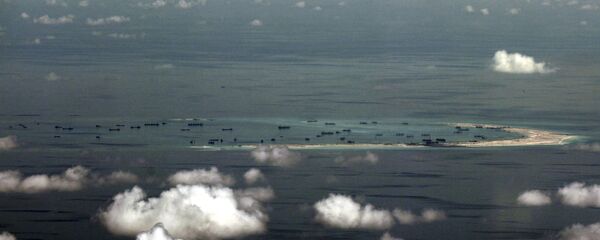 14 October 2015, 20:03 GMT
"We have done our utmost to avoid unexpected conflicts," he added.
But the United States' provocative attempts to trespass on China's South China Sea sovereignty are disrupting regional peace and stability and militarizing the waters, Xinhua reported.
The US Navy is allegedly preparing to conduct 'freedom of navigation' operations, sending warships within 12 nautical miles of Chinese islands in the South China Sea. The US operations may take place within days, according to reports.
Last month US Secretary of Defense Ashton Carter said the United States "will fly, sail and operate wherever the international law allows, as we do around the world."
Regarding such a provocative statement Chinese media wrote, "Let us not forget that in October 1962, when the Soviet Union was building missile sites in Cuba — not even on US soil, US President Kennedy made it clear in a televised speech that the United States would not 'tolerate the existence of the missile sites currently in place.'"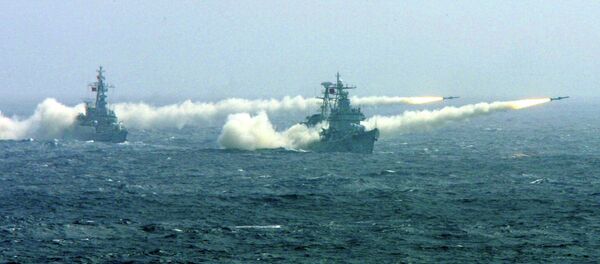 15 October 2015, 20:22 GMT
"What on earth makes the United States think China should and will tolerate it when US surface ships trespass on Chinese territory in the South China Sea?"  Xinhua news stressed.
China will never endure any military provocation or infringement on sovereignty from the United States or any other country, just as the United States refused 53 years ago.
Over the past several years, the United States has held frequent large-scale drills with its allies in the South China Sea, showing off their military muscle, the news website noted.