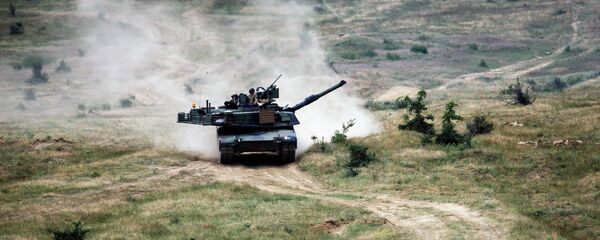 18 October 2015, 13:20 GMT
MOSCOW (Sputnik) – On Monday, Iraq's security forces launched a military operation to recapture Ramadi, the capital of Anbar province as part of an effort that started in July.
ISIL attacked the city last year and captured it in February 2015, then fell under terrorist control after battles over Ramadi the following spring.
"The Iraqi air force and the international coalition played a major role in the liberation of the area by supporting military units on the ground and launching airstrikes on IS [Islamic State] positions," Brig. Gen. Abdul-Amir Khazraji told Alsumaria television.
Khazraji said Iraqi forces "fully control" the Albu Risha region and have cut off the ISIL terrorists' arms and ammunition supply lines.
On Saturday, the Iraqi army launched 24-hour radio broadcasts targeting the remaining population of Anbar to provide information on ISIL location and movements.