Trying to score some political points and gain moral superiority over Moscow, Washington's warhawks are accusing Russia of bombing non-ISIL positions in Syria; but remarkably, US politicians remain silent about the fact that these very territories have been occupied by al-Qaeda's infamous Syrian franchise, Jabhat al-Nusra or al-Nusra Front, US investigative journalist and author Gareth Porter underscores.
"[Western media's] framing of the issue fundamentally misrepresents the situation in Syria by conjuring up a non-existent powerful US-backed 'moderate' force while diverting attention from the real threat posed by al-Qaeda's Syrian franchise. The Russians are not hitting some imaginary set of 'moderate' Syrian armed groups opposing the Assad regime; they are overwhelmingly focused on targeting the military command in which al-Nusra Front is the central strategic force," Porter elaborated in his article for Middle East Eye.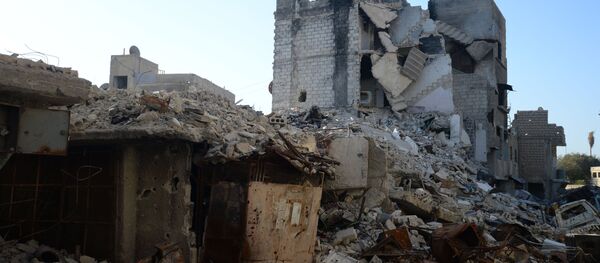 17 October 2015, 23:38 GMT
According to the maps, pinpointing Russia's strikes in Syria, the Russian Air Force has been focused on Idlib province, the adjoining Hama province, and areas of Latakia province near Idlib.
Remarkably, the Idlib province is the region taken in March 2015 by the al-Nusra Front and the "Army of Conquest" linked to it, the investigative journalist noted.
"That victory in Idlib was widely reported at the time to be the biggest turning point in the Syrian war in well over two years and to represent by far the most serious challenge to the Assad regime since the beginning of the war," Ported reminded, adding that Western media sources somehow failed to inform their audience, that the al-Qaeda affiliate al-Nusra and its close jihadist ally Ahrar al-Sham accounted for 90 percent of militants which took part in the operation.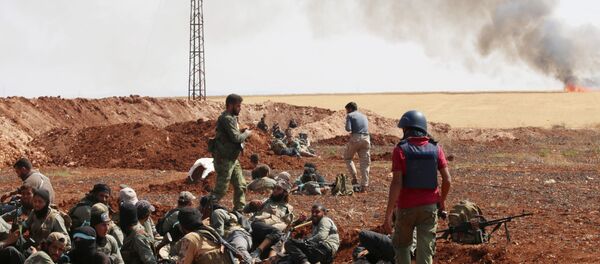 17 October 2015, 15:53 GMT
Furthermore, the so-called Army of Conquest was created by Saudi Arabia and Qatar with the US' full approval in order to deal a substantial blow to Assad's forces. The jihadi group was equipped with TOW anti-tank missiles supplied by the CIA and the Saudis. However, it was Jabhat al-Nusra, who mostly benefitted from the CIA program, Porter emphasized.
"It is easy to understand why the Obama administration is not interested in talking about the role of al-Nusra in the present Syrian political-military situation," he remarked.
Citing US journalist Liz Sly, Porter pointed out the US' covert operation to provide the Army of Conquest with the TOW missiles was aimed at putting "sufficient pressure on Assad's forces to persuade him to compromise but not so much that his government would precipitously collapse and leave a dangerous power vacuum."
The Obama administration is playing a dangerous game in the region, the investigative journalist stressed, lambasting the White House for its obvious recklessness.
"That is why no one in the administration or the news media is discussing the reality that the Russian offensive is targeting the biggest jihadist threat to the Assad regime," Porter concluded.