The coalition, which is yet to be named, is made up of 15 organizations that are based all across the world from Brazil, Australia, Switzerland to South Africa.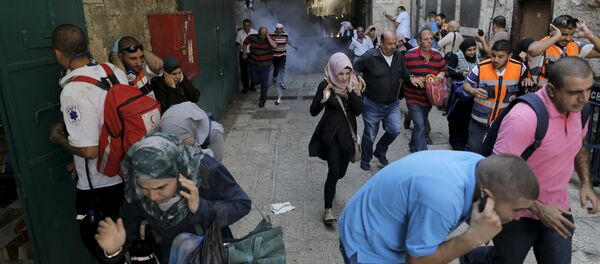 19 October 2015, 18:38 GMT
Over the weekend, the group released a statement and a petition against the violence, while calling for an end to Israel's illegal occupation.
"As a group of Jews from around the world we believe that immediate change needs to come from the Israeli government and Israeli people. It is incumbent on all Jews around the world to pressure the Israeli government — and those who follow and support its words and deeds — to change its approach."
They went on to demand that the people of Palestine be granted their freedom, and called on other Jewish people to stand with them to obligate their countries to cease economic and military support of Israel's occupation.
"The military crackdown must cease immediately, Palestinians must be allowed complete freedom of movement. It is also a responsibility of Jewish people worldwide to obligate the countries in which we live to immediately cease the economic and military support of the ongoing Israeli occupation in Palestine and siege of Gaza."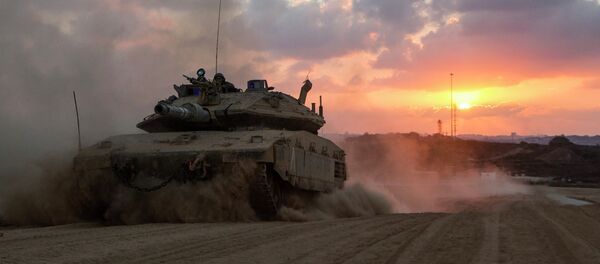 12 October 2015, 16:02 GMT
Since the beginning of October, forty Palestinians have been killed, with the youngest being an innocent two-year-old girl.  Additionally, over 1,000 have been wounded.
There have also been stabbing attacks against the Israeli settlers as tension continues to grow.
Jordy Silverstein, a historian and writer from Melbourne who signed onto the statement, told 972 Mag that their intention with the letter and petition is to "increase the dissent in our communities." The network, she says, "seeks to show that a Zionism based on militarism, exclusion, violence, division, murder, and lies isn't the only way of living on that land, or of expressing ones Jewishness."
The petition had gathered over 400 signatures by Monday evening.