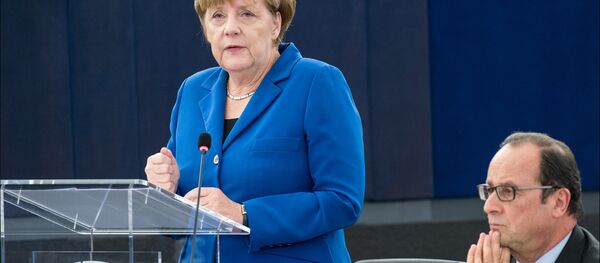 8 October 2015, 12:13 GMT
MOSCOW (Sputnik) — French Defense Minister Jean-Yves Le Drian will have to resign from his current position if he wins the regional elections in Brittany, French Prime Minister Francois Hollande said Monday.
"He knows the rule regarding not combining the positions perfectly well," Hollande told RTL radio.
The Brittany elections will take place in December. Socialist Party candidate Le Drian said last week he would continue in his current position during the election campaign.
Le Drian served in Brittany's council as the chairman in 2004-2012.