On October 16 a drone breached Turkish airspace and was downed after it did not respond to three identification requests from the local forces.
The accident triggered massive speculation over which side the stray UAV came from, as several groups are participating in the civil war in Syria.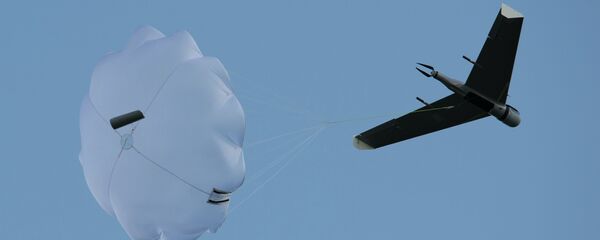 16 October 2015, 11:13 GMT
All the Russian planes and drones participating in the anti-ISIL operation safely returned to their Syrian base on that day.
Prime Minister Ahmet Davutoglu said that the drone could have been manufactured in Russia, but it belonged to the Assad forces, Kurdish troops or maybe another side.
Russia supplies the Syrian Army with weapons and equipment in accordance with previously agreed contracts.