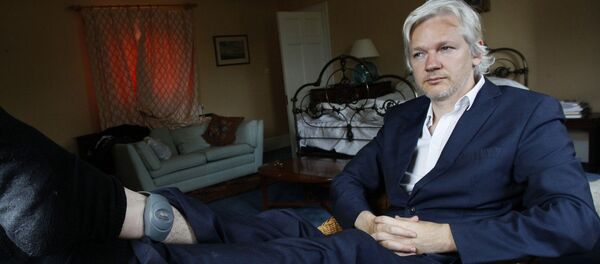 19 October 2015, 12:17 GMT
MOSCOW (Sputnik), Daria Chernyshova — According to the documents received by the Italian L'Espresso weekly under the Freedom of the Press Act from the Swedish Prosecution Authority, CPS lawyer Paul Close in January 2011 strongly recommended that the Swedish prosecution interview Assange "only on his surrender to Sweden and in accordance with Swedish law."
"If there was any doubt in anybody's mind about the political nature of this human rights violation against Julian Asssange, that doubt should vanish with the release of this information," Kristinn Hrafnsson said.
"It is obvious that… the UK Crown Prosecution Service were declaring that the case would not be handled as a normal extradition case, and by urging the Swedish prosecutor not to interrogate Assange in London, they were obviously trying their best to limit the possibility of Julian to actively defend himself," Hrafnsson said.
Assange has been wanted for questioning by the Swedish authorities since 2010 on accusations of sexual coercion and rape.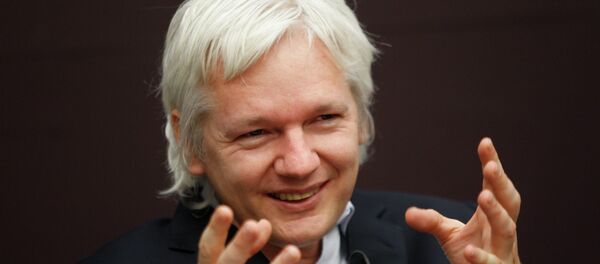 20 October 2015, 15:00 GMT
The WikiLeaks founder argues that Sweden's rape charges are a ploy to extradite him to the United States, where he is wanted for publishing thousands of top-secret military documents and diplomatic cables.
Assange launched the WikiLeaks website in 2006. Since then, the site has released millions of classified documents.
Lawyers for WikiLeaks founder Julian Assange will look into options for taking legal action against Sweden in light of recently released correspondence between UK and the Swedish prosecution, WikiLeaks spokesman told Sputnik Tuesday.
"It is quite obvious that in light of the new information, they [lawyers] can look into options of taking a legal action against Swedish state," Kristinn Hrafnsson said.