The United States even informed the Southeast Asian countries that it will soon send its warships to the disputed areas in the South China Sea.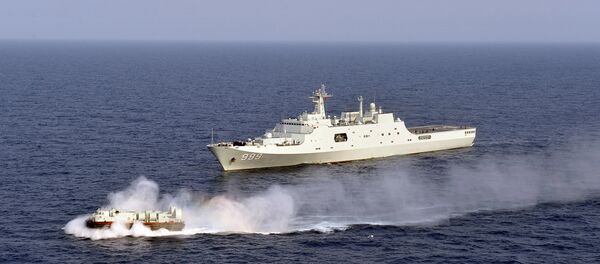 19 October 2015, 10:47 GMT
Such actions by the US are putting Beijing in a tough position. If the US does conduct the patrols, Beijing will be forced to take a hard stance and decide between a "measured response that doesn't escalate dangerous tensions between the two powers and a response that doesn't appear weak to China's increasingly nationalistic populace," website The National Interest reported.
The Chinese citizens are becoming increasingly nationalistic over the South China Sea and any 'tough' US action in the region is likely to cause strong backlash in China, the publication noted.
Amid slowing economic growth, the CCP can't afford to be seen as weak in the face of any apparent US disrespect to its territorial sovereignty. This may lead to the CCP adopting a more assertive response.
"The US should by all means conduct the patrols, but should wind back the language and stick to highlighting the patrols as 'routine' and in-step with international maritime law," The National Interest wrote.
Over the past several years, the United States has held frequent large-scale drills with its allies in the South China Sea, showing off their military muscle, Xinhua news agency website noted.