When exposed to Sulphur mustards, the human body can become covered in blistering chemical burns within 24 hours. If inhaled, it can cause severe respiratory problems, and even those who don't die from the exposure suffer through a painful and slow recovery process.
It's also known as mustard gas, and it's reportedly in the hands of the Islamic State.
According to Kurdish authorities, 35 troops stationed near the Iraqi city of Erbil fell ill after a chemical attack in August. Earlier this month, blood samples taken from those individuals seemed to indicate that they had become infected by Sulphur mustards.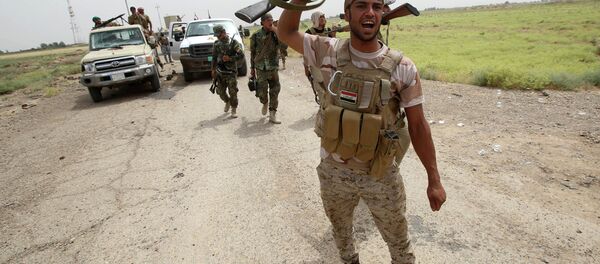 20 October 2015, 14:13 GMT
"Most probably it was mustard gas," a diplomat, speaking on condition of anonymity, told Reuters. "But we want to make sure and we want to know where it came from because it is very difficult to get."
To investigate these suspicions, a team of inspectors with the Organization for the Prohibition of Chemical Weapons (OPCW) will travel to Iraq, according to Reuter's sources.
If the OPCW does, in fact, verify the terrorist group's use of a banned WWI chemical agent, then that raises an important question: where are they getting it from? There are no known mustard gas stockpiles anywhere in the Middle East. A signatory of the Chemical Weapons Convention, Syria has no such supplies, and none have been reported in Iraq since the American occupation.
If confirmed this won't be the first instance of IS using chemical weapons. In January, the group attacked with "weaponized chlorine," and on Tuesday, Shiite fighters in Iraq also thwarted a similar attack.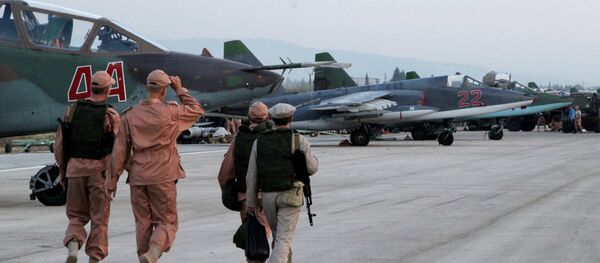 20 October 2015, 13:54 GMT
"The security forces cleared the road leading to a village in Salah Ed-Din province and thirty mortar shells filled with gaseous chlorine were defused by Iraqi security forces," the al-Hashd ash-Shaabi brigade said in statement.
With the success of Russia's airstrikes against IS targets in Syria, the Iraqi government has shown an increased willingness to work with Moscow. Russia, Iraq, Iran, and Syria are already coordinating military actions through an information center in Baghdad.
On Monday, the office of Iraqi Prime Minister Haider al-Abadi which stressed "Iraq's desire to build better relations with Russia in order to serve the interests of the two peoples."
Stemming the tide of IS is likely to be one of those goals.