According to him, Facebook in particular, largely contributed to the violence that occurred in the past few weeks.
"What has been going on is due to the combination of the Internet and Islamist extremism," Netanyahu said. "It has been Osama bin Laden meets [Facebook founder] Mark Zuckerberg."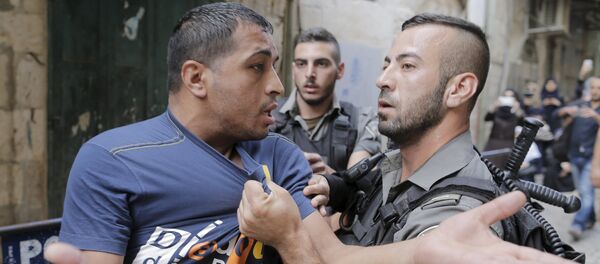 20 October 2015, 05:21 GMT
Netanyahu called on citizens to follow the law and refrain from vigilante justice, citing what happened Sunday night when an Israeli bystanders mistook an Eritrean for a suicide bomber during a deadly attack at the Beersheba central bus station.
The prime minister added that Israel had been dragged into "a lengthy struggle" that he had no doubt the Jewish state would win.