"When the Russian forces began to hit ISIL positions, the Americans began to vigorously attack the militants' positions. If we talk about the positive outcome of the US strikes, it was only seen in recent time," Haddad told the publication 'Gazeta.ru' during an interview.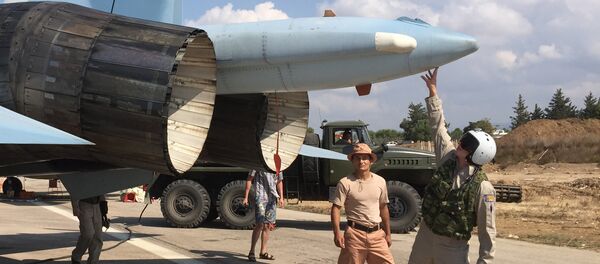 20 October 2015, 16:33 GMT
The Ambassador stressed that the Syrian government has no, including unofficial, contact with the forces of the US coalition and other countries.
"The only real coordination takes place between the Russian Air Force and the Syrian Army. This coordination has led to success, since the Syrian Army has the exact coordinates on the positions of the terrorists," the diplomat said.
Haddad further pointed out that as a result of the airstrikes conducted by the Russian jets, the strongholds of the militants and weapons caches have been destroyed. It has also led to the supply routes of the terrorist being cut off.
In addition, the ambassador noted that many terrorists have surrendered their weapons and yielded to the Syrian army.