Fierce battles are taking place almost in all buildings, most of which the terrorists had taken under control and used for weapon emplacements. Most of the houses are connected with each other through underground passages, enabling militants to quickly retreat and suddenly reappear in the rear of the Syrian army, the correspondent wrote.
Dzhobar is one of the outlying districts of Damascus (earlier a Jewish settlement). Before the war started, its population was about 300,000 people, but most of the civilians left the place and migrated to Europe since then.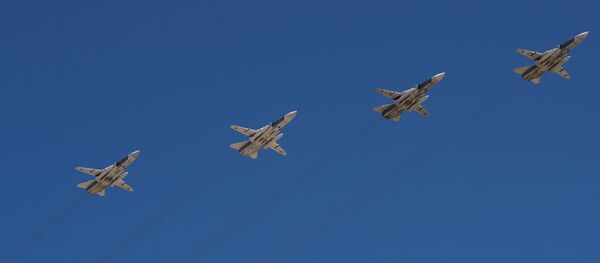 20 October 2015, 09:59 GMT
The clashes between Islamist militants and the Syrian army started in 2012. The militants, who took control of the area, destroyed the old synagogue and many other buildings. Now the area is mainly controlled by the members of the al-Nusra militant group, the Syrian branch of Al-Qaeda. 
The Syrian military and militias launched an attack on Dzhobar, as part of the offensive, which started in October in the context of Russia's military operation in Syria. 
Russia decided to support Syria in the fight against terrorism after receiving an official request from the current Syrian President Bashar-al-Assad.