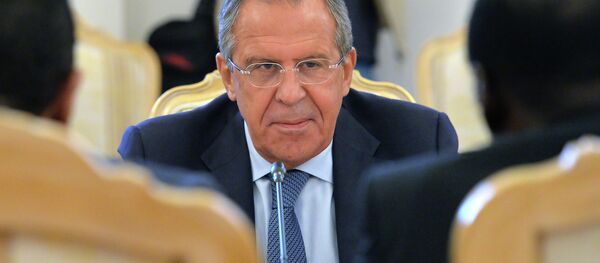 14 October 2015, 12:46 GMT
SAMARA (Sputnik)
–
More European Union countries now agree with Cyprus that sanctioning Russia is wrong, Cypriot Ambassador in Moscow George Kasoulides said Wednesday.
"Cyprus was against sanctions, to begin with," Kasoulides told journalists. "Our stance was met with disapproval from the majority of EU member states, but more and more countries are now on our side as they realize our decision was the right one."
The Cypriot diplomat noted that economic sanctions imposed on Moscow by the European Union, the United States and several other countries, had an impact on the island nation's economic health. Russia's reciprocal ban on EU food imports was equally detrimental to the Cypriot economy.
Kasoulides added that the flow of Russian tourists and investment to Cyprus had not dried up despite economic restrictions.
"Money that was invested into our country over the past two years was mostly Russian money," he indicated.
Kasoulides was speaking in the southwestern Russian city of Samara during the Russia-Cyprus business forum, taking place at several venues across Russia. The forum is aimed at boosting dialogue on trade, economy, tourism and consular issues.