The move is also likely to open talks about which remaining F-35 partner countries get Canada's share of manufacturing parts for the plane, US Air Force Lieutenant General Christopher Bogdan told a subcommittee of the House Armed Services Committee.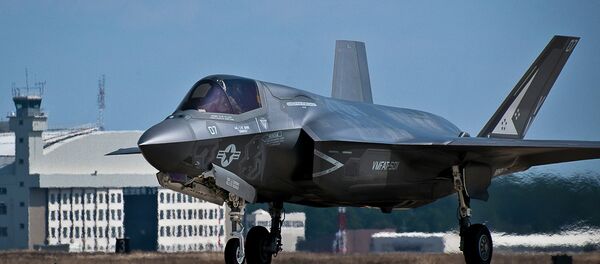 14 October 2015, 23:54 GMT
Canadian Prime Minister designate Justin Trudeau, who was elected on Monday, said his government will pull Canada out of the US-led air operations over Syria and Iraq and will also drop out of the F-35 program.
Prior to Trudeau's election, the Canadian government was set to purchase 65 of the Lockheed Martin Co warplanes to replace its aging CF-18s, which were built by Boeing Co.
Without Canada – one of the nine countries that helped fund the plane's development – production of the F-35 would drop by about 61 planes, Bogdan said. He predicted that would mean increased unit production costs of anywhere from 0.7% to 1%, "or about $1 million per plane."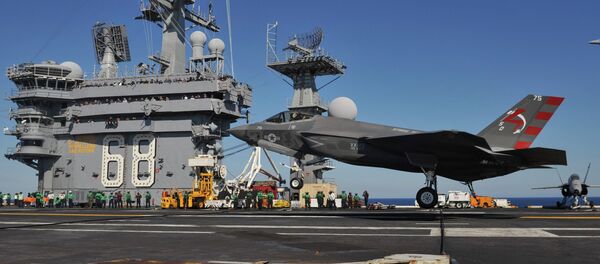 13 October 2015, 20:44 GMT
Bogdan said Canada's withdrawal would also raise the cost of a follow-on development program for the other partners, since Canada was currently slated to cover about 2% of that cost.
The Pentagon plans to buy 2,457 F-35 for the Air Force, Marine Corps and Navy at a total cost of $391 billion, making it the Defense Department's most expensive weapons acquisition program.
The F-35, which began development in 2001, is planned as the fifth-generation fighter for a nearly a dozen countries, including Australia, Israel, Italy, Japan, Turkey and Great Britain, among others.
The program overall has been beleaguered by malfunctions, schedule delays and cost overruns.