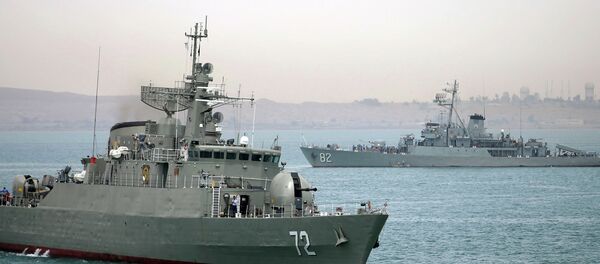 19 October 2015, 09:31 GMT
Three Iranian warships arrived in Russia on Wednesday ahead of joint exercises in the Caspian Sea with Russia's Caspian Sea fleet.   
Two missile boats, Paykan and Joshan, and the Damavand destroyer, left Iran's Bandar-e Anzali port earlier this week. The missile boats plan to remain moored in Astrakhan until Friday evening. 
According to a spokesman for the southern military region, the Damavand destroyer remained in the Caspian Sea, unable to make the journey north due to the low water level of the River Volga, and will rejoin the missile boats when they return to the sea for training.
Iranian sailors are greeted on their arrival in Astrakhan
The Iranian sailors were greeted by the commanders of the Caspian Sea fleet and the Iranian consul in Astrakhan. During their stay at the port, Iranian sailors will hold meetings with Caspian Sea commanders and the government of the Astrakhan region, prior to carrying out the joint training in the Caspian Sea.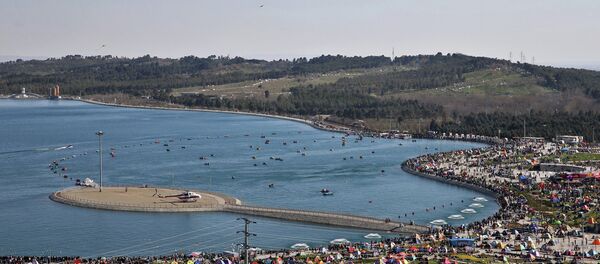 19 October 2015, 16:40 GMT
In addition, the sailors will also take advantage of the time on dry land to play in friendly mini-football and volleyball matches with their Russian colleagues, the spokesman explained.
Following the exercises, the Iranian fleet will continue its journey with a visit to Baky, Azerbaijan.
The missile boats Paykan and Joshan previously visited Astrakhan in 2013. The Damavand, Iran's newest destroyer, joined its fleet in March 2015, and took part in joint training with Russia's Caspian Sea fleet at Bandar-e Anzali in August.