The new laws are set to be unveiled by the Conservative government next month. The Times says the bill "will bolster the confidence of the intelligence agencies but pave the way for a row with privacy campaigners."
Powers that give MI5, MI6 and GCHQ a "dizzying" range of electronic surveillance capabilities to be laid out in investigatory powers bill

— James Dean (@JamesDeanTimes) October 20, 2015
Peter Sommer, digital evidence expert told the paper: "Increasingly, [intelligence agencies] can't read communications sent over the internet because of encryption, so their ability to get information from interception is rapidly diminishing.
"The best way around this is to get inside someone's computer. This is an increasingly important avenue for them."
The new Investigatory Powers Bill, according to the government, will lead to "better equipping law enforcement and intelligence agencies to meet their key operational requirements, and addressing the gap in these agencies' ability to build intelligence and evidence where subjects of interest, suspects and vulnerable people have communicated online."
It also updates the draft communications data bill, dubbed the Snoopers' Charter, which would grant police and intelligence agencies more power to intercept, monitor and record swathes of communications data.
That's every google search — every Snapchat message — every instant message, in fact, — every telephone call and every email.
© Flickr / Maurizio Pesce
Snapchat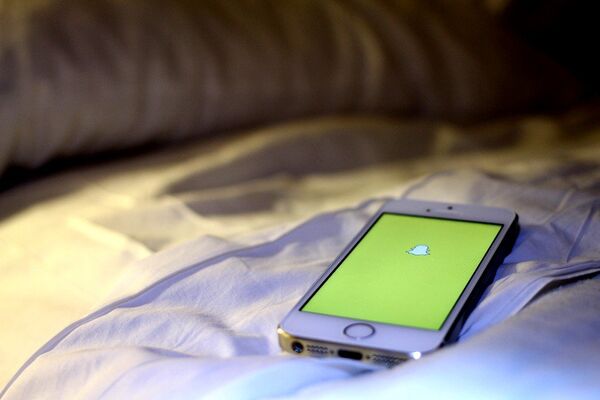 Snapchat
© Flickr / Maurizio Pesce
The power to hack smartphones and computers, revealed by the Times, was not included in the draft communications data bill but the investigatory powers bill will clarify the use of intelligence agencies' authority to interfere with "property" after obtaining a warrant from the home secretary.
Yet the power is only covered by the Intelligence Services Act 1994 — which doesn't mention computers or hacking. Therefore provides no legal basis granting the government and its intelligence agencies power to hack smartphones or computers.
Meanwhile, a Home Office spokesman told the paper that the draft bill would "update the legal framework governing the use of investigatory powers to ensure law enforcement and the security and intelligence agencies have the powers they need, subject to strong safeguards and robust, independent oversight."
It appears an update to the Intelligence Services Act 1994 could see Britain going back a decade to 1984.