MOSCOW (Sputnik) — Russia has come to Europe's aid for the fourth time, launching a campaign against Islamic State (ISIL; ISIS) extremist group in Syria, Rossiya Segodnya International Information Agency's Director General Dmitry Kiselev said Thursday.
"Even now, I think in Syria we are rescuing Europe for the fourth time. The first time it was the Mongols, the second it was Napoleon, the third it was Hitler, and now it is ISIS," Kiselev said during a panel session of the Russian Military-Historical Society.
On September 30, Russia began precision airstrikes on ISIL positions in Syria at the request of Syrian President Bashar Assad.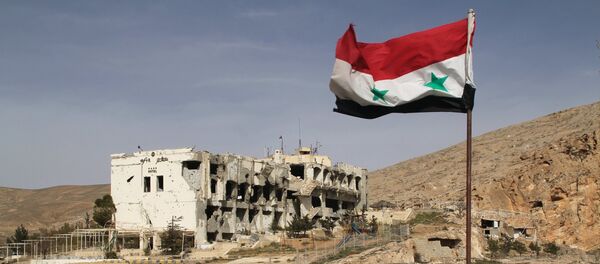 22 October 2015, 16:03 GMT
Since the beginning of the air campaign, Russian Aerospace Forces have reportedly carried out some 930 strikes, killing several hundred militants and destroying 819 terrorist facilities, including dozens of command centers and depots.
Russian President Vladimir Putin confirmed in September that the time frame for Russia's campaign in Syria would be limited to that of the Syrian army's offensive. The Russian leader ruled out the participation of Russian armed forces in a ground operation in Syria.