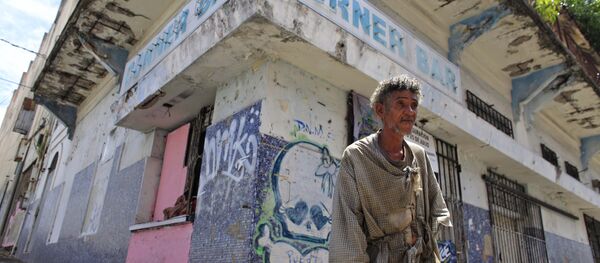 15 October 2015, 12:01 GMT
MOSCOW (Sputnik)
–
The Obama administration said a broader bankruptcy protection, available only to Puerto Rican territories, but not fiscally pressed states, is necessary to help the island avert an economic crisis and restructure its $73-billion debt.
"Puerto Rico cannot solve this crisis alone… The Administration is committed to continuing to work with Puerto Rico, but Congress must act to resolve this crisis," the statement said.
The statement said the island's authorities should introduce "tough reforms, stronger fiscal governance and credible budget controls" to strengthen its economy.
The administration proposed a four-step program calling on Congress to approve restructuring Puerto Rico's debt burden and provide oversight for a credible recovery plan.
Puerto Rico is beset by financial difficulties following an August debt default.