WASHINGTON (Sputnik) — US President Barack Obama and Pakistan's Prime Minister Nawaz Sharif are urging the Taliban to start negotiating with the Afghan government and reach a peace agreement, the White House said in a statement on Thursday afternoon.
"Both leaders… called on Taliban leaders to enter into direct talks with Kabul and work toward a sustainable peace settlement," the White House stated.
Obama and Sharif issued the joint statement following bilateral negotiations in Washington, DC earlier on Thursday.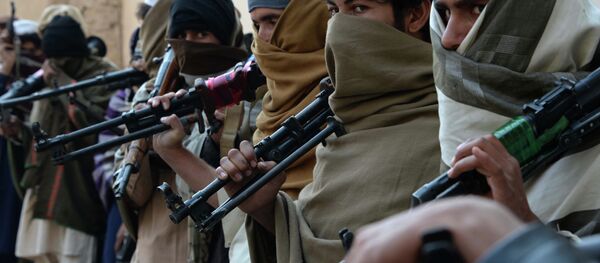 20 October 2015, 23:29 GMT
In July, Pakistan hosted and facilitated the first public talks between the Afghan government and the Taliban.
The Taliban insurgency has persisted in Afghanistan despite the US and NATO waging War on Terror in the country for 13 years. The Islamist rebels are notorious for staging attacks against civilian and state targets in Afghanistan as well as in Pakistan, seeking to establish the rule of Sharia law.
In September, Taliban recaptured their former stronghold of Kunduz. The following day, US-backed Afghan government forces launched a counter-offensive, but have failed so far to drive the insurgents out of the city.
President Obama has stated the United States intends to keep some 9,800 troops in Afghanistan throughout 2016.