A secret document from the Federal Office of Criminal Investigations (BKA), seen by German newspaper Sueddeutsche Zeitung and public broadcasters WDR and NRD, concluded that anti-immigrant violence was expected to increase, with those helping refugees, along with pro-refugee politicians, in danger of being attacked by right-wing extremists.
The report was written a few days before Cologne mayoral candidate Henriette Reker was stabbed in the neck during an attack on Saturday, which police described as motivated by xenophobia due to Reker's work arranging accommodation for the thousands of new arrivals in the city.
The BKA report said it expected right-wing extremist groups to increase their "agitation" against Germany's asylum policy, which some have predicted will see up to 1.5 million refugees arrive in the country this year.
© AP Photo / Kerstin Joensson
Refugees wait in a crowded migrant registration center in Passau, southern Germany, Thursday, Oct. 8, 2015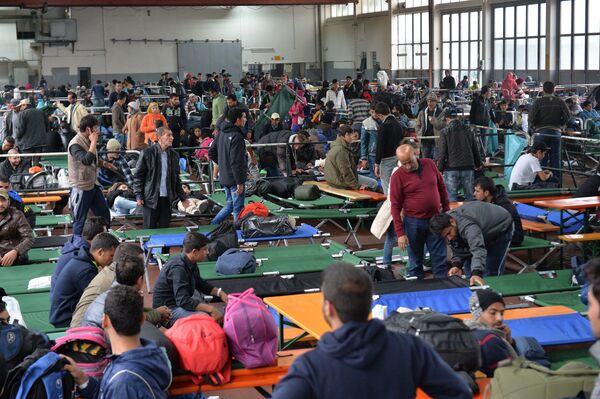 Refugees wait in a crowded migrant registration center in Passau, southern Germany, Thursday, Oct. 8, 2015
© AP Photo / Kerstin Joensson
The report noted that the refugee crisis and dramatic increase in immigration into Germany had given the country's diverse far-right groups an "ideological consensus" with refugees, foreign-looking Germans, as well as those supporting refugees at risk of being attacked.
It concluded that:
"…especially politicians and people who look after asylum centers may be in the target group for far-right attackers."
Officials also warned that violent groups were using weapons such as baseball bats, sling shots with metal balls and even butyric acid in some attacks.
Rise in Refugee Attacks
The leaked report comes amid the concerning increase in violence against refugees and asylum shelters across the country, with a number of arson attacks taking place.
In the first nine months of 2015, the BKA registered 461 attacks thought to be motivated by xenophobia — twice as many as in 2014.
However, others believe the real number is much higher, with German newspaper Der Spiegel putting the number at 505.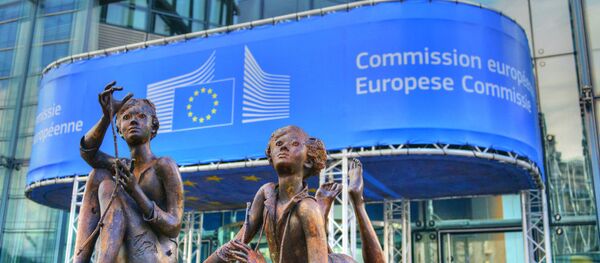 22 October 2015, 10:43 GMT
According to government sources, members of the right-wing extremist scene committed 34 percent of the attacks, while people acting on their own were responsible for 42 percent of crimes.
Some people have suggested that the increase in violence is laying rise to right-wing terrorism.
German Interior Minister Thomas de Maiziere told German newspaper Passauer Neue Presse that while the attacks can't yet be classified as terrorism, there are serious concerns about what may eventuate.
"We can't speak of right-wing terrorism at the moment. But there is such a threat and we are paying attention to it."