MOSCOW (Sputnik) — Amid a major migrant crisis in Europe, Hungary, used by tens of thousands of migrants as a gateway to wealthier EU member states, has built fences along the country's Croatian, Romanian and Slovenian, as well as Serbian borders.
"This is what is happening now, what the European leaders are doing, there is no mandate of the European people. No one ever voted to let hundreds of thousands of migrants in the territory of the union," Orban said Wednesday, as quoted by the ATV television channel.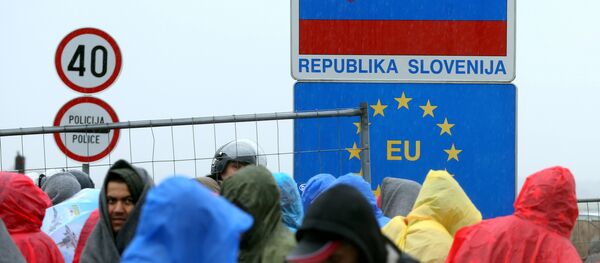 19 October 2015, 14:13 GMT
The Hungarian government has repeatedly proposed tougher measures on migration, including three-year prison sentences for crossing the border illegally.
Hungary opposes an EU-mandated quota plan to resettle hundreds of thousands of refugees, currently located in Greece and Italy, over the next two years.