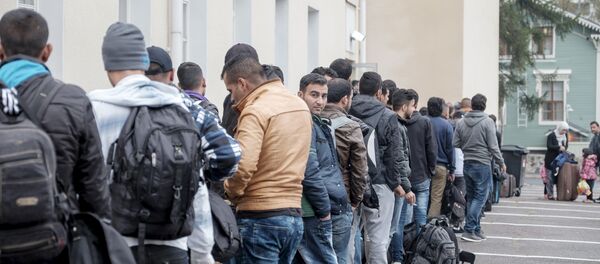 21 October 2015, 17:25 GMT
MOSCOW (Sputnik) — Sweden expects from 140,000 to 190,000 asylum seekers to arrive in the country this year, the Swedish Migration Agency said on Thursday.
The agency forecasts that in 2016 the number of refugees in Sweden will range between 100,000 and 140,000.
"The number of asylum seekers in Sweden and Europe is more than ever and the situation is unprecedented," Anders Danielsson, the head of the Migration Agency said, commenting on the published forecast.
Swedish authorities have accepted nearly 100,000 refugees in the first nine months of 2015. According to the Migration Agency, there will be a shortage of places for migrants by the end of November. By the end of the year, some 25,000 to 45,000 additional places will be required for migrant relocation.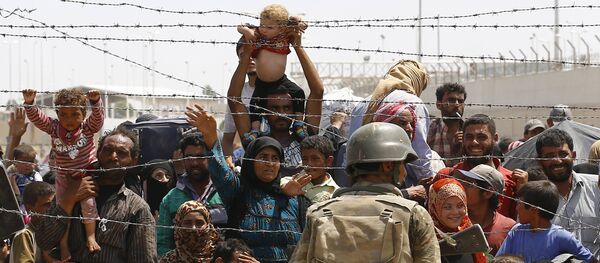 15 September 2015, 11:46 GMT
According to refugee statistics by the Organisation for Economic Co-operation and Development (OECD), Sweden, with a population of nine million, has the greatest number of refugees per capita among OECD member states. In 2014, refugees accounted for nearly eight people per 1,000 Swedish citizens, the OECD report said.
The last time the country faced the mass inflow of refugees was in the early 1990s, during the Balkan War when 84,000 people asked for asylum in Sweden.
These figures remained a record in the country until the 2015 data that show figures exceeding the previous record.
Europe is struggling to manage a major migration crisis. Over 710,000 migrants arrived in the European Union during the first nine months of 2015, according to the EU border agency Frontex.