STOCKHOLM (Sputnik) — A man who attacked a school in Sweden earlier on Thursday and received gunshot wounds during his arrest has died in a hospital, a local police spokesman has confirmed.
Earlier in the day, the man had stabbed a teacher and a number of pupils with a sword at a school in the Swedish town of Trollhattan. The attacker was shot by police and taken to a hospital in a serious condition.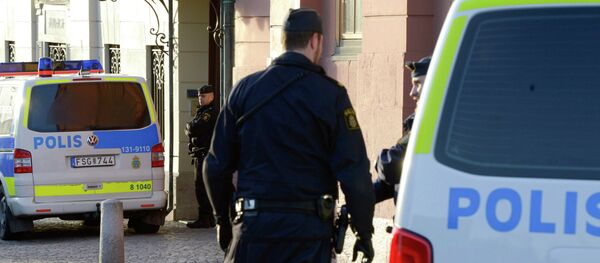 22 October 2015, 10:01 GMT
"The perpetrator has died," police spokesman Tord Haraldsson told reporters.
Two of the people injured in the sword attack at the school have also died, according to hospital officials.
Sweden's Prime Minister Stefan Loefven expressed his condolences to the victims and their families, calling the incident "a dark day for Sweden."
According to media reports, the school in question has been evacuated. No immediate threats to the school or to its students have since been registered.