KHARTUM (Sputnik) — The death toll has risen steadily since last March when a Saudi-led Arab coalition began bombing opposition positions from air and sea.
"The number of people injured in the Aden, Al Houta, Abyan and Dhale governorates has reached 12,500, most of them have been treated inside the country," Baum said. "Some 2,300 people have been injured in the Marib governorate and on the northeastern front."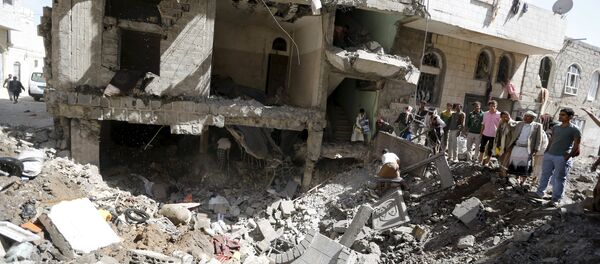 20 October 2015, 22:52 GMT
"Overall more than 6,000 people have died across Yemen," the health minister told Sputnik Arabic, adding that 1,008 people died in the flashpoint governorates.
Yemen has been engulfed in a civil war between the Houthi armed opposition faction and troops who remain loyal to displaced President Abd Rabbuh Mansour Hadi. The Saudi-led forces began bombing Houthi positions after Hadi asked Riyadh to intervene.