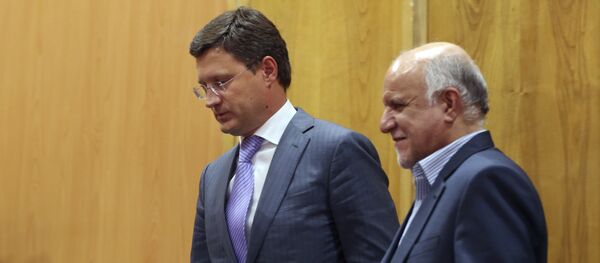 22 October 2015, 16:16 GMT
MOSCOW (Sputnik)
–
Iranian President Hassan Rouhani has invited Putin to attend the forum in Iran's capital, Tehran, on November 23, a Sputnik correspondent reported Thursday.
"The decision has not been made so far, the decision will be made depending on [Putin's] schedule. Russia will be in any case presented there on a high level," Peskov told reporters.
The second GECF Technical Economic Council Meeting is scheduled to take place in Doha on Monday.
The forum, founded in 2001, unites leading natural gas exporting countries and coordinates cooperation between its member states.
Russia is among the forum's permanent members, alongside such countries as Algeria, Iran, Qatar, Libya, Venezuela and the United Arab Emirates. The Netherlands, Norway, Kazakhstan, Iraq, Oman and Peru hold observer status.