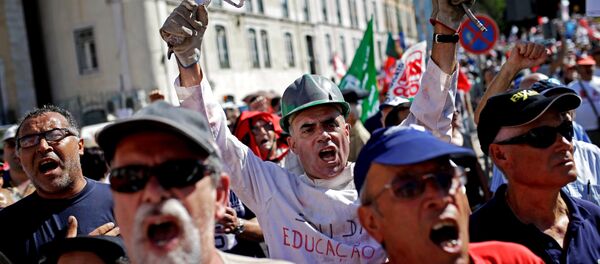 22 October 2015, 11:48 GMT
MOSCOW (Sputnik) — Several thousands people are expected to attend the anti-NATO rally on October 24 in Lisbon, Portugal, the head of the international department at Portugal's General Confederation of the Portuguese Workers told Sputnik on Friday.
"We cannot anticipate the number of participants. We would hope as many as possible… I believe a few thousands could come," Fernando Mauricio said.
Approximately 36,000 personnel from over 30 NATO and partner nations are participating in the NATO Trident Juncture drills taking place from October 3 to November 6 in Spain, Italy, Portugal, as well as in the Mediterranean Sea and the Atlantic Ocean.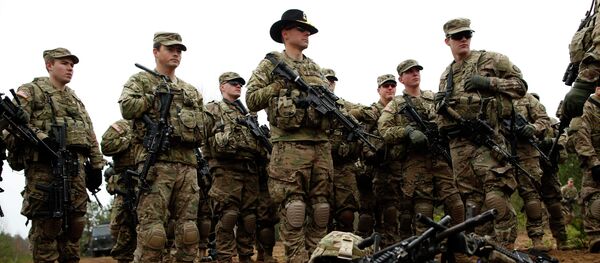 Mauricio said he was calling for cuts in military expenditure "for the natural reason that we want investments in our production and our economy. These exercises will cost the Portuguese public and tax-payers an enormous amount of money."
"Of course NATO is now the only military bloc left. We are for peace and negotiation on the international stage. We are not in favor of the continuation of NATO and its policies," Mauricio said.
The massive exercises have also triggered protests in other countries.
A group of Spanish activists called the Conscientious Objection Movement (MOC) told Sputnik last week that they had blocked the passage of military equipment bound for NATO maneuvers in the city Zaragoza, where some 9,000 NATO soldiers are accommodated, from the port of Sagunto in Valencia.