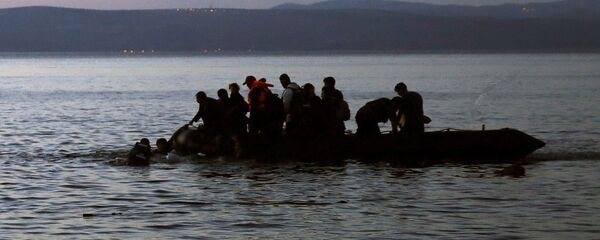 17 October 2015, 10:27 GMT
A boat carrying at least 560 Egyptian child migrants reached Italian shores earlier this week, the Egyptian news website Ahram Online quoted  Nabila Makram, Egypt's Minister of Immigration and Affairs of Egyptians Abroad, as saying.  
She made the announcement during her speech at the celebration of the International Day of Statistics which was held by the Central Agency for Public Mobilization and Statistics (CAPMAS) in Cairo.
"The children's ages did not exceed 11-years-old," she said, adding that they were being provided with residence in Italy and shelters, where they are learning crafts.
Makram also pledged to get in touch with Egyptian volunteers at the Italian shelters in order to determine the exact number of undocumented Egyptian migrants in Italy.Makram said that looking after Egyptian migrants abroad is a task that should be jointly implemented by the country's Ministries of Immigration, Defense, the Interior and Education.
She also underscored the necessity of capitalizing on the religiosity of Egyptians so as to prompt families to care for their children more and reduce child migration.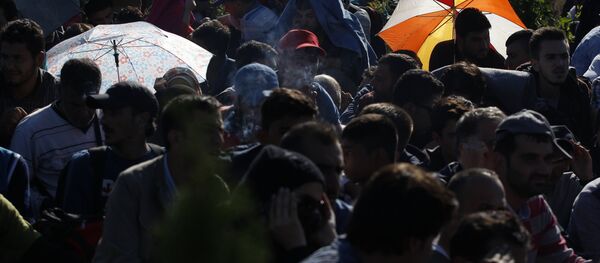 16 October 2015, 16:32 GMT
The past few years have seen thousands of Egyptians trying to cross the Mediterranean in search of better work opportunities. Hundreds of them have faced arrest when attempting to cross the Italian border.
In 2014, Italy received about 4,000 Egyptian migrants, including 2,000 minors unaccompanied by parents or relatives, according to the International Organization for Migration's Egyptian office.
When in Italy, African child migrants, including those from Egypt, reportedly face an array of rights abuses, such as forced labor, drug trafficking and sexual abuse.