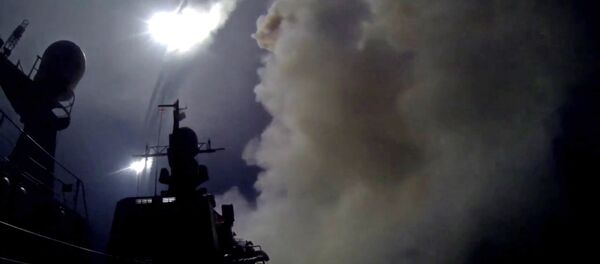 14 October 2015, 18:24 GMT
MOSCOW (Sputnik) — In July, Sevmash shipyard said it was on schedule to deliver the overhauled cruiser Admiral Nakhimov to the Russian Navy in 2018.
"As of today, the Russian Navy's combat strength is only two nuclear guided-missile cruisers, the Admiral Nakhimov and Pyotr Velikiy, which is the flagship of the Northern Fleet. Apparently, the ship requires modernization. Sevmash shipyard is currently completing the deep modernization [of the Admiral Nakhimov]. It will finish [its overhaul] by the turn of the 20s when it will replace the Pyotr Velikiy," Bursuk said.
The Admiral Nakhimov is the third of four Kirov-class guided-missile cruisers operated by the Soviet and then Russian Navy from 1980 to 1998.