23 October 2015, 12:17 GMT
MOSCOW (Sputnik) — A new Russia-Jordan anti-ISIL coordination center in Amman, set to begin its operations soon, will enable the sides to operate "on the ground" in close proximity to Syria, Jordanian Ambassador to Russia Ziad al-Majali told Sputnik Friday.
Earlier in the day, Russian Foreign Minister Sergei Lavrov said that Russia and Jordan agreed to coordinate military activities in the fight against the Islamic State in Syria through a center to be created in the Jordanian capital.
"This time, we are talking about a specific form of cooperation — a center for military coordination between two countries. Now we will cooperate on a higher level. It will not be just in a format of information exchange: we see a necessity 'to be on the ground' as Jordan has a border with Syria," al-Majali stressed, adding that the center would open soon.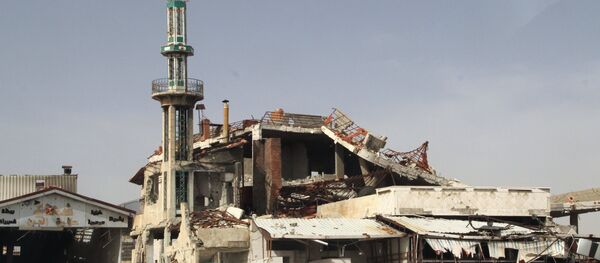 23 October 2015, 08:32 GMT
The ambassador added that the creation of a new center will raise military contacts between Russia and Jordan to an unprecedentedly high level.
According to him, though the exchange of information between both states has existed before, the challenge of terrorism leads to the intensification of contacts.
"An exchange of information between two countries has been a case for a long time, even before this announcement, but it is clear, that when it comes to combating terrorism, we have to intensify this coordination," the diplomat added.
Earlier this month, a military delegation from Russia visited Jordan in order to meet with their counterparts. Concerning the fight against IS, there have been a series of intense consultations on how to enhance this partnership, and strengthen it in the context of constructive cooperation on the ground.