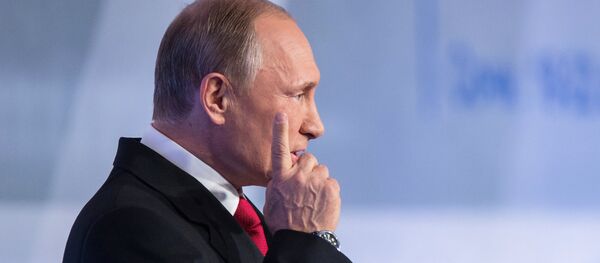 22 October 2015, 17:21 GMT
MOSCOW (Sputnik), Svetlana Alexandrova — Moscow's mediation of the conflict in Syria paves the way for opposition factions to regroup and fight against the Islamic State (ISIL) militant group together with the army, one of the Syrian opposition leaders told Sputnik on Friday.
Following Tuesday's talks with Syrian President Bashar Assad, Russian President Vladimir Putin said that Assad was ready to consider Moscow providing support to Syrian opposition in fight against ISIL.
"This statement by Putin is very important, because it will help the Syrian opposition regroup in the direction of their fight, and I am sure they will assert themselves soon," Qadri Jamil, a leading member of Syria's People's Will Party, said.
According to Jamil, some Syrian opposition factions are already fighting against ISIL.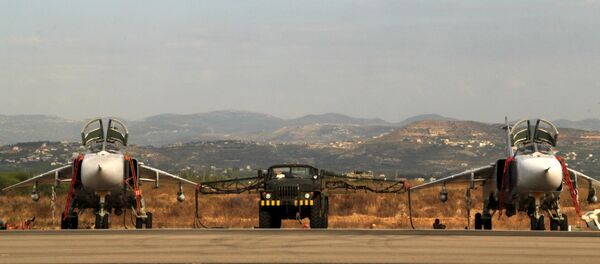 6 October 2015, 15:35 GMT
"For example, they are the factions in northern Syria – Kurds, Arabs, Assyrians, but they don't have coordination with the army yet," Jamil said, stating that it was crucial to unite the army and the militias in the fight against "foreign invaders."
Syria has been in a state of civil war since 2011. Government forces have been fighting on multiple fronts, against several opposition factions and extremist insurgent groups, including ISIL.
Russia launched pinpoint airstrikes against ISIL jihadists in Syria on September 30 at Assad's request. The United States has been conducting airstrikes against ISIL in Syria since 2014, as well as providing support to so-called moderate opposition factions, without approval from Damascus.
Since the beginning of Moscow's aerial campaign, Russia has repeatedly emphasized its readiness to cooperate with the US-backed moderate Syrian opposition.