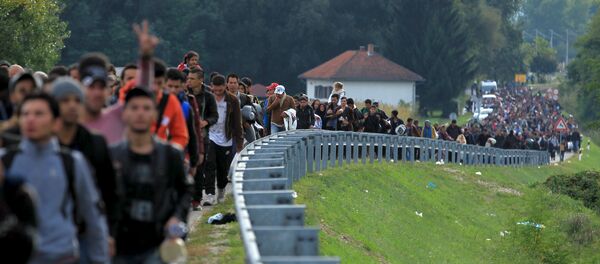 19 October 2015, 10:51 GMT
MOSCOW (Sputnik) — Almost 80 percent of Russians believe that the country's authorities will be able to protect the population from any terrorist threats, a survey by Russian Public Opinion Research Center (VCIOM) revealed Friday.
This number has risen amid the anti-terrorist campaign being conducted by Moscow in Syria. A similar survey by VCIOM in September last year found that this opinion was shared by only 68 percent of Russian respondents.
"The Syrian conflict is fueling Russians' fears of a terrorist attacks, but at the same time has increased the [public's] confidence in the ability of the Russian authorities to protect the population from terrorist attacks," VCIOM quoted its Director General Valery Fedorov as saying.
Some 65 percent of those surveyed fear becoming victims of a terrorist attack. Last year, the number stood at 58 percent.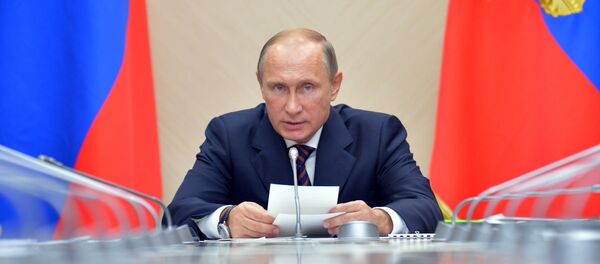 9 October 2015, 11:34 GMT
The voters consider the Islamic State militant group as the main source of terrorist threats to the residents of the country, the poll revealed.
Only 3 percent of Russians fear a threat from the Caucasus and 1 percent sees Chechnya as dangerous, according to the poll.
The percentage of those surveyed who believe that progress has been made in public security and in the fight against terrorism has hovered around 57-58 percent in the period from September 2014 to October 2015, which is the highest level ever recorded.
On September 30, Russia began precision airstrikes on ISIL positions in Syria at the request of President Bashar Assad.
According to the Russian General Staff, the militants started to retreat due to the Russian aerial airstrikes, having lost much of their weaponry and equipment on the contact line with the Syrian troops. Russian intelligence drones have increased their sorties to track the unfolding events.