Syrian refugees have welcomed Russian airstrikes, and some may even be returning from abroad as the Syrian army advances alongside the Russian air operation.
Syria's Grand Mufti Ahmad Badreddin Hassoun previously said that over 800,000 refugees have returned since Russian airstrikes against terrorist targets in Syria began on September 30th. The operation has also given refugees from the conflict hope that peace would return, according to interviews AP conducted around the Aleppo province, a hub for refugees leaving Syria.
"I hope that with Russian pilots' help, our military will advance and defeat terrorists so that we could return to our homes," one refugee told AP.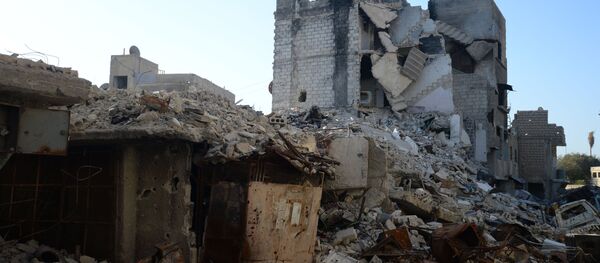 23 October 2015, 21:27 GMT
Hundreds of thousands of refugees have entered Europe in the past several months, many of them fleeing the Syrian conflict, particularly violence by the Islamic State terrorist group.
Russian Aerospace Forces have carried out over 830 strikes, killing several hundred militants and destroying dozens of command centers and depots used by the terrorists.