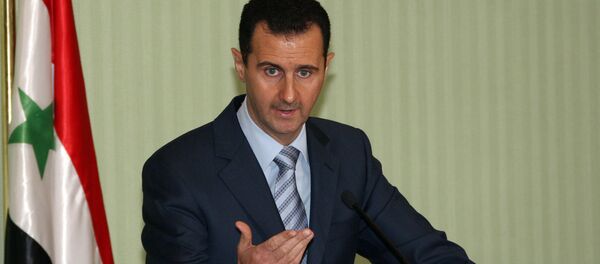 25 October 2015, 07:44 GMT
PARIS (Sputnik) — Members of the Free Syrian Army (FSA) have sent a proposal to Russia on holding talks in Cairo on cooperating in the Syrian conflict settlement, one of FSA founders said Sunday.
"The Free Syrian Army is ready to a dialogue with Russia. We need to facilitate a new meeting, so we could express our position and discuss our joint actions…. We can make a joint decision on what kind of assistance Russia might provide to the Free Syrian Army," Fahad Masri told RIA Novosti.